Legal Consultation Service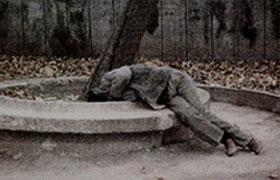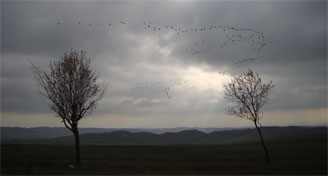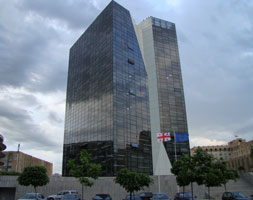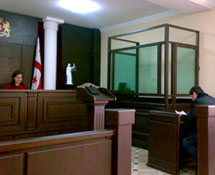 First Marijuana Rally in Tbilisi
Drug Policy Georgia
Levan Jorbenadze
Legal Advisor/Attorney
June 2, 2013
Today on June 2, 2013 the first such scale marijuana rally "2.06" held in Tbilisi made history, organized via facebook event by rally management group called "We Demand Marijuana Legalization". This facebook page - "We Demand Marijuana Legalization" created on 07/14/2010, and as for June 2, 2013 had almost 5,704 Likes. The event with a demand of marijuana decriminalization via facebook was carefully planned some months ago and as for June 2, at 14:00 had some 12,396 going confirmed participants.

The rally participant gathered on Rustaveli Av. in front of former parliament building demanding for decriminalization of marijuana. The organizers of rally with the facebook page called "We Demand Marijuana Legalization" but for now demanding decriminalization with quite
carefully formed demands in three points: 1. our goal is to protect personal liberty and not to popularize marijuana; 2. maybe the use of marijuana not preferred but in the 21st century a state prosecution of users unacceptable for a civilized world. 3. we think that there should be a categorization of drugs – marijuana should be separated from those drugs which are subject to criminal prosecution and to be decriminalized the use of this drug. The administrative fine with a reasonable amount should be imposed only for using marijuana in the public places.
Prior to the "2.06 rally" as reported by United Press International David Sergeyenko the Minister of Health, affiliated to the ruling party Georgian Dream on May 10 during the press conference, pointed out "ban-related mechanisms," such as Georgia's laws against marijuana, "often entail a ricochet effect, which means strengthening and development of other directions," a reference to distinguishing marijuana from other drugs. He added the issue requires a "well-considered strategy" and said the legalization of marijuana could be a part of it.
At a time president Saakashvili, now as a leader of minority political party while meeting with the students said that during his political party leadership it was a stupidity to arrest people for marijuana.

Prior to the parliamentary elections the Political Coalition "Georgian Dream" in its political program declared to amend the criminal prosecution of drug use, keeping and purchase in small quantities (see p. 11). However the new majority party Georgian Dream is in power since October 2012 parliamentary elections, but until now there are no changes of zero tolerance policy. Also the Ministry of Internal Affairs still opposing any drug policy liberalization, in addition in the newly introduced 2013 police system development strategy document drug
users are identified as potential lawbreakers who are involving others in drug usage (see subparagraph 4.2.1.4).
Georgia still has one of the harshest drug policies in the region and many individual victims and families on account. According to the current legislation drug use, keep and purchase for the purpose of personal use in small quantities (5 gr. in case of marijuana) punishable either by fine 500 GEL or administrative imprisonment up to one month, while during a one year if busted second time a drug user is the subject to the criminal prosecution with the highest fines which might be some 5000 Gel and imprisonment up to one year. However because of inhuman and unclear practice most of the drug users prosecuted under article 260 of criminal code with up to 11, 7-14 years or life imprisonment and deprivation of fundamental civil rights. There are no categorization of drugs and any practical distinction between dealers, casual users, commercial dealers and dependent users.
As reported the commission at the Ministry of Justice is still working on the amendments to the drug legislation which supposed to be submitted to the parliament.